PhysiPole Studios opened in July 2009 founded by Kristy Sellars. Our studios offer pole dancing and aerial arts as a unique and fun way to improve core strength and cardio fitness. With over 1,000 students and ten locations across Australia, the PhysiPole family is continually growing. Drop in to your nearest PhysiPole Studio and see why pole fitness is really for every body!
Celestee Roylance
Studio Owner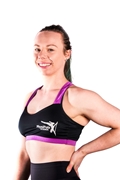 After being a gymnast for 8 years and moving to dancing I was after a challenge and found aerials which I started in 2015 and fell in love, training in pole, aerial hoop, silks and acrobatics and loving contemporary dance I love sharing my skills with students and love that I have owned my own studio since January 2017 to do just that! Book into one of our term classes or contact us to book your own private class to work on what you like!
Kelly Devries
Instructor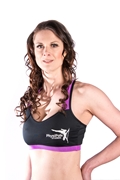 Kelly discovered Pole in 2011 and embraced it as path to building poise & strength, while still having fun! Her pole journey has been inspired & influenced by those who share her passion. Kelly is driven to achieve that once thought impossible, and relishes opportunities to positively influence her students progress. Whether riding her motorcycle, enjoying the company of friends or lazily shopping online, her approach ensures laughter, light heartedness and fun. Book a Pole Class today!
Emma Dunn
Instructor/Receptionist
Emma has been training pole since 2013 and was hooked from her first lesson with a background in dance from Jazz to Ballet and Traditional Filipino Dancing, Emma found Pole where she is able to let her creativeness flow while getting fit. She also trains Aerial Hoop, and teaches Booty and Late Night Sexy. She spends most her time at the studio, whether it's behind the desk doing reception work or training on Pole, Hoop and Silks as well as any casual class and workshop she can attend!
PhysiPole Studios Traralgon
4/29-31 Eastern Road, Traralgon VIC 3844
Monday

Tuesday

Wednesday

Thursday

Friday

Saturday

5:00pm - 9:30pm

5:00pm - 9:30pm

5:00pm - 9:30pm

5:00pm - 9:30pm

5:00pm - 8:30pm

10:00am - 1:00pm